For a product made of grass, the Grove case for iPad 2 feels remarkably solid. Where it departs from many other hard cases that incorporate wood is its feather-like weight. Those two things combine to make one of the better and more beautiful cases that you can buy for an iPad, but they come at a price.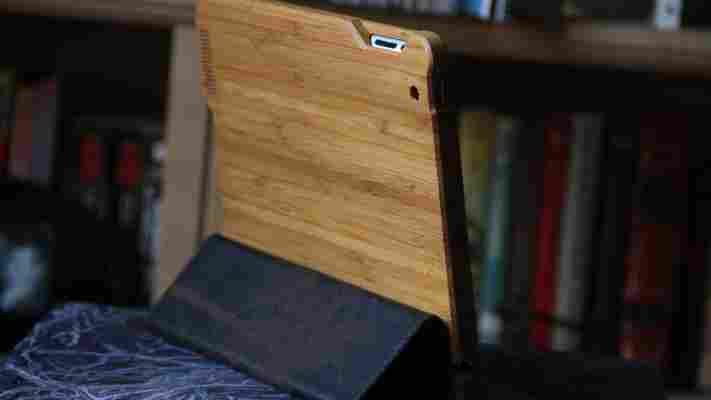 Grove has a history of making cases made of bamboo for Apple devices dating back to the iPhone 3GS. Over the years I've had the opportunity to handle several generations worth of their products and I can tell you that they've refined their process incredibly well.
The cases are made in the US, by a single team in Portland Oregon. Everything from the design to manufacturing and customer support is all in one place. This kind of family feel translates to the quality of products and to the customer support, which has traditionally been excellent. I've seen them take handle case splitting and fit issues with care and consideration, which is a must in a premium case manufacturer.
Grove's case for iPad 2 carries on the reputation for quality, offering you a polished and precision fitted case made of one of the most attractive organic materials around. There is little about this case that doesn't scream care and consideration.
LG Optimus 3D Gets YouTube 3D Support
This morning LG announced it is to partner with Google-owned video service YouTube to deliver a unique 3D mobile experience to users, starting with the new LG Optimus 3D Android smartphone, due to launch at Mobile World Congress.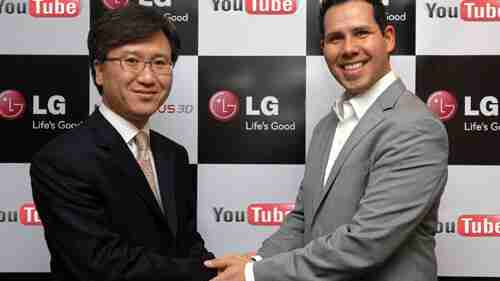 LG's upcoming Android-powered smartphones will be able to capture 3D content and deliver them without glasses and its partnership with YouTube will ensure that users will be able to upload and share them instantly using the video service.
LG will demonstrate the new Optimus 3D smartphone at its stand at Mobile World Congress, it officially confirmed the device soon after it began to leak to numerous blogs. The handset itself will be powered by a dual-core Tegra 2 processor and will feature simultaneous dual-channel and dual-memory.
It will be the first handset to offer the YouTube 3D experience and will start shipping in the second quarter of 2011.
Microsoft reaches out to Windows Phone 7 jailbreak developers, unlocking tool pulled
It seems like its all happening over at ChevronWP7 , the Windows 7 unlocking tool. Just minutes after we reported that the first homebrew application for Windows Phone 7 had been developed and published, enabling Windows Phone 7 handset owners to load and select their own ringtones, the ChevronWP7 team has posted another update , this time notifying its users of correspondance from Microsoft and subsequently removing of its unlocking tool.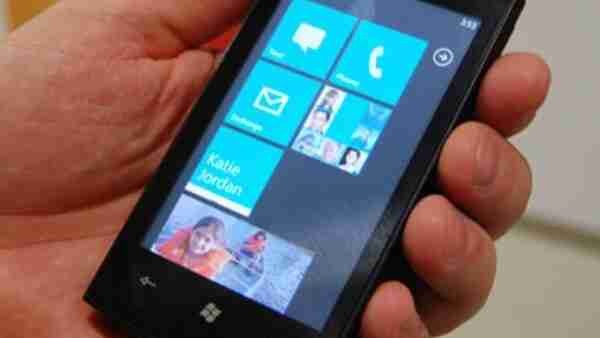 The ChevronWP7 were contacted by Brandon Watson, Director of Developer Experience for Windows Phone 7, who connected with them to discuss the development of its unlocking tool. The team and Watson established a mutual understanding focusing on the teams efforts to enable homebrew possibilities and broaden the development of Windows Phone 7 apps and tools.
Watson agreed to pursue further discussions with the team about officially supporting homebrew development and in an effort to help smooth negotiations, the guys at ChevronWP7 pulled their unlocking tool, stopping users from unlocking their phones until agreements can be made.
The ringtone application remains live, a demonstration of the potential for homebrew apps. The team hopes to announce something soon, hopeful of being able to work out something with Microsoft.
First Microsoft admit users can hack their Kinect accessories and soon there could be the possibility of homebrew support for its phones. A good move on Microsoft's part if it becomes a reality.