It's not strictly necessary to have a tablet with built-in 4G if you want to get online away from a Wi-Fi hotspot, as depending on your mobile contract you can simply use your phone as a wireless hotspot. However, there's little to beat the convenience of having wireless data built into your tablet, and the Vodafone Smart Tab Prime 6 is a pretty cheap way to get it.
At least it is if you buy one on Vodafone's Pay As You Go service, where the tablet costs just £150 and you can top up with 30-day data allowances when you need them. Go for a Pay Monthly option and the cost quickly begins to rise, as prices start at £17 a month for 1GB of 4G data with an upfront cost of £19 for the tablet, and go all the way up to £31 a month for 8GB of data with no upfront cost. This can make the total cost of ownership as high as £744 over two years, which makes it considerably more expensive than your average Wi-Fi only Android tablet.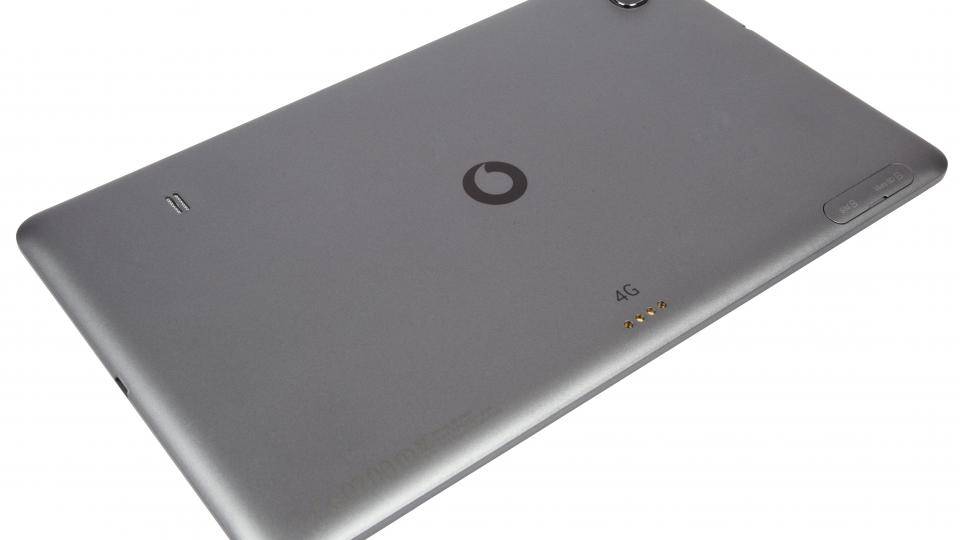 The Smart Tab Prime 6 is just 7.9mm thick and weighs 406g, and feels reasonably well made. We're big fans of its soft-touch rear, as this makes it very easy to hold for long periods of time and its gently rounded corners are comfortable in the hand. The tablet also comes with Android 5.0 Lollipop straight out of the box, and its stock version of Google's latest operating system looks cleaner and has a more modern appearance than the operating systems on many of its Android KitKat-based rivals.
Display
However, that's more or less where the Smart Tab Prime 6's appeal ends, as its 9.6in 1,280x800 screen is very disappointing. By modern standards, there simply aren't enough pixels here to deliver a crisp, clean image, and its pixel density of just 157 pixels per inch means that icons and text were visibly blurry and pixellated. This combination probably wouldn't have been that unusual a couple of years ago, but when 1,280x720 resolutions are now the norm for decent budget smartphones such as the £150 Motorola Moto G (whose 5in screen gives it a pixel density of 294ppi), stretching a similar resolution across a screen four times the size just doesn't cut it.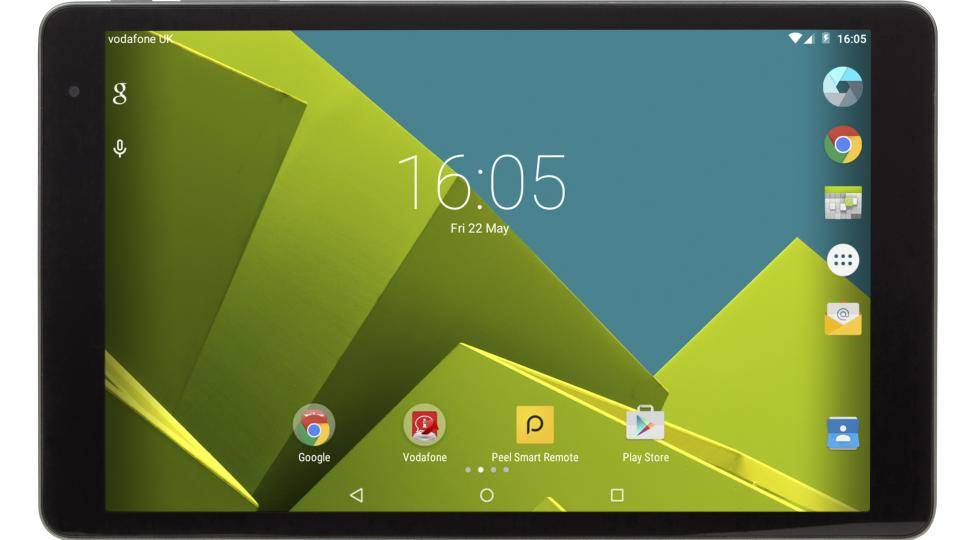 It doesn't help that the tablet's IPS panel looks to be a pretty cheap one, as it not only has a grainy finish, making it even harder to see the screen clearly, but its colour accuracy is also one of the worst we've seen. The display can cover just 58.5% of the sRGB colour gamut, and looks very washed out; colours had little sense of depth or vibrancy. The graph produced by our colour calibrator showed that greens were perhaps its strongest area, but all the major primary colours fell short of the sRGB gamut boundaries, so photos and videos will never look their best.
It doesn't help that the screen isn't particularly bright; we measured a peak white level of just 275.18cd/m2. This is fine for indoor use, but you'll struggle to see the screen clearly in sunlight, and dark scenes in particular proved almost impossible to see when we watched a film on the train. Contrast was also pretty average at 750:1, but at least the screen's reasonable black levels of 0.37cd/m2 were more in line with what we'd expect from a £150 tablet.