What is Adobe Illustrator & What is it Used for
Adobe Illustrator is a popular software application used by artists and graphic designers to create vector graphics. Adobe released the first version of Illustrator in 1987, and the application has gone through many iterations since then, establishing itself as a staple in graphic design.
It offers sophisticated digital drawing tools for creating vector-based illustrations, icons, typography, logos, and other artwork. Adobe Illustrator is one of the software applications included in Adobe Creative Cloud. It is popular for personal art and entertainment, as well as business branding and design.
What are Adobe Illustrator's primary features?
Adobe Illustrator is a robust application with a wide array of features and tools for designers. Some of Illustrator's core capabilities include:
The ability to draw freehand with a variety of digital brushes, pencils, and pens.
Advanced color options for creating color palettes, filling shapes, using gradient color schemes, and mixing different color effects.
A "Layers" feature that allows you to split the components of your design across different layers, making it easy to edit one layer without impacting the others.
A grid feature with anchor points and "snapping" capabilities, allowing you to easily align shapes and lines with accuracy.
Cloud libraries where you can gather and store all of your design assets for a project — such as colors, brushes, graphics, text, and character styles — in one accessible place, making it easy to pick up in the middle of a project.
A library of available fonts with a search capability so you can find the perfect font types to use for your projects.
Tools to quickly create geometric shapes, adjust curvatures, and manipulate lines.
Illustrator offers many more advanced features for users who have mastered the basics. These features make it easier or faster for the user to do specific design tasks and manipulate assets.
What is Adobe Illustrator used for?
Adobe Illustrator is commonly used to create logos, promotional or branded content, icons, website graphics, digital artwork, and more. It is popular in the business world for graphic design projects related to marketing, advertising, and branding, as well as with artists who create digital artwork personally and professionally.
Graphic designers often prefer Adobe Illustrator over Adobe Photoshop and other photo editing software because it produces vector-based images as opposed to raster-based images.
What is a vector image?
There are two primary file types for graphics designed on a computer: vector images and raster images.
Adobe Illustrator produces scalable vector graphics (or vector images). These graphics are files that use vectors — mathematically defined lines and curves — as their building blocks. Unlike gif, jpeg, and tiff file types (all raster-based), vector images are not made up of a grid of pixels. Instead, they are created by paths, which include a starting point and an ending point with a combination of shapes, angles, and lines in-between. All vector images, no matter how complex the design, can be broken down into a set of geometric lines and shapes (vectors) placed purposefully in relation to each other. The paths relate to each other by mathematical formulas. This allows them to be scaled and rescaled infinitely.
Vector graphics are resolution-independent — they can be scaled to any size without losing detail or quality. A vector image made using Adobe Illustrator will remain crisp with clean lines even when you resize it, change elements or colors, or print it on any medium. Creating vector graphics allows you to create clean, beautiful works of art that can be scaled up and down infinitely without ever losing quality.
Most designers prefer to use vector images for graphic design projects for this reason. They are particularly useful for company logos, typography, and branding artwork as these materials are often resized for both print and digital uses (such as banners, posters, print brochures, websites, social media, and more).
Thus, Adobe Illustrator is a more ideal program for companies than Adobe Photoshop since designers can use Illustrator to create logos and images that can be small enough to be a tiny icon or large enough to appear on a billboard.
In addition to being resolution independent, vector images have other key benefits that make them popular for graphic design and branding uses.
Vector graphics allow you to freely edit your design
Since vector images are made up of different lines, curves, shapes, and points, they offer virtually unlimited editing opportunities.
Let's say you draw a heart icon in Adobe Photoshop, and you decide that the bottom of the heart is a bit too narrow. You'll either have to live with it or start over entirely to redraw the shape.
Now, let's say you draw the same heart icon in Adobe Illustrator. Since your heart is composed of many different points, you can go back and adjust the bottom of the heart so that it becomes fuller. You can edit the individual lines and points to make the heart shape smaller or larger without worrying about ruining the quality. This allows you to easily make changes throughout your creative process and doesn't restrict you to the images you have already created.
Vector graphics have a transparent background
Unless you create a background for your vector image, it will default to a transparent background. This is helpful in many different situations, such as when you want to place a logo on top of an existing webpage or design or add a small illustration into a larger picture.
If you're working with purely raster images, you'll need to separate the image from its background before moving forward with combining it with another piece.
Programs such as Adobe Photoshop make it fairly easy to select your subject and separate it from its background in simple images. So you'll be thankful that you're using vector images when you begin to create more complicated designs. Adobe Illustrator allows you to create artwork, icons, and typography with transparent backgrounds. This makes it easy to add them to an existing design or material of any color.
Vector graphics can be easily converted for versatile uses
Vector images are an extremely versatile file type to convert to other types. If you decide you no longer want it to be a vector-based graphic, you can easily convert your file into a bitmap or jpeg image. Adobe Illustrator can directly export files you've created into over a dozen file formats.
Unfortunately, this doesn't work in the other direction. Illustrations that are created as a raster image cannot be converted to vector images after the fact. If you're unsure whether you'll need to resize your image later on, you should create a vector image to begin with — especially if it is an image that may be widely used around the company or the office. This way, it can be easily available in both vector and raster file types, depending on its use.
Another perk is that vector files are smaller in file size than their raster counterparts.
Adobe Illustrator can save files in the following formats:
Scalable Vector Graphics (SVG)
Portable Document Format (PDF)
Encapsulated PostScript (EPS)
Windows Metafile (WMF)
Vector Markup Language (VML)
Adobe Illustrator can export files into the following formats:
AutoCAD Drawing (.dwg)
AutoCAD Interchange (.dxf)
BMP (.bmp)
Enhanced Metafile
Flash (.swf)
JPEG (.jpg, .jpe, .jpeg)
GIF (.gif)
Macintosh PICT (.pct)
Photoshop (.psd)
PNG (.png)
Targa
Text Format
TIFF
Who can learn how to use Adobe Illustrator?
Many people are intimidated by Adobe Illustrator, especially if they believe they have no artistic skill. People commonly assume that if they can't draw a flower on paper, they certainly won't be able to draw one on the computer.
In reality, Adobe Illustrator doesn't require any prior knowledge or skill in drawing or painting. You can use Illustrator to create freehand drawings if you want. But you don't need to be experienced in hand-sketching or other forms of art to learn how to use Illustrator to create excellent graphics.
Adobe Illustrator allows you to import a photograph or other image and use that image as a guide to trace and recolor a particular subject. This will turn it into a work of art that looks digitally drawn. With the Illustrator software, you can take existing icons, graphics, photos, and shapes and manipulate them as you wish. You can also move them around, resizing or rearranging them to create the look you want.
Illustrator is not only useful to artists and graphic designers. Individuals making a website can create a mockup through Illustrator, which they can use to create vector images for a wide variety of platforms. Marketers and content creators can use Illustrator to efficiently create digital marketing materials, graphics for email newsletters, social media images, and more. You can use Illustrator to easily create sleek, aesthetically pleasing company logos and promotional materials. Do you want to add a circle around a particular image or logo? Not a problem! Do you want to type a word inside the shape of the CEO's head? You can do that as well. It's not as complicated as you may think.
How difficult is it to learn to use Adobe Illustrator?
If you have ever used another Adobe program such as Photoshop, InDesign, or PageMaker, it will be fairly easy to pick up Illustrator as well. These companion products all feature a very similar user interface, so you'll simply need to learn the specific tools and features of the Illustrator software.
If you have never used any Adobe design software or any graphic design tool before, you may find a steeper learning curve in picking up Illustrator. If you are pursuing a career in graphic design or digital art, it will be worth the time and effort to become skilled in Adobe Illustrator. It can make your job much more efficient.
Many colleges and universities offer courses in using Adobe Illustrator. Some of these are offered as electives or single classes, while others are part of a broader graphic design or art program. If you prefer to learn from home and on your own time, you can find many online courses that teach Adobe Illustrator techniques, graphic design concepts, and advanced Illustrator skills. You may also opt to sign up for a free trial of Illustrator and explore the features on your own. Plenty of free tutorials and videos on YouTube show you how to do specific tasks or actions within the Illustrator program.
Which career paths use Adobe Illustrator?
Adobe Illustrator is a highly valuable tool for anyone pursuing a career in graphic design, web design, illustration, or a path in digital art. Most professional graphic designers become proficient in Adobe Illustrator. While it's not required for digital designers and artists, Illustrator is one of the most widely used and popular design applications available.
Basic Adobe Illustrator skills can also come in very handy for those working in web development, marketing, advertising, or branding. The ability to create a quick mock-up of an idea or produce an aesthetic content piece aligned with the brand style can make your job easier and help you stand out from other candidates in these fields.
Adobe Illustrator and companion products in Adobe Creative Cloud
Since it is an Adobe product, Illustrator works seamlessly with other Adobe programs in the Creative Cloud Suite, including:
Adobe Photoshop
Adobe InDesign
Adobe After Effects
Adobe Animate
Adobe Stock
and many more
After creating your initial image in Illustrator, you can transfer it over into Adobe Photoshop to further edit it and apply filters. Or you can easily pull it to InDesign for flawless printing and digital booklets or magazines.
Want to turn your illustration into a game or animation? Import it into Flash and watch it come to life! You can even add your logo and illustrations to videos or animate them through Adobe After Effects.
All of Adobe's companion products are part of the Adobe Creative Cloud libraries, a cloud-based environment that allows you to access and sync your Adobe software applications from anywhere, on any device. This means you can easily organize, manage, and work on your Illustrator projects from a desktop, laptop, or tablet.
What's the difference between Adobe Illustrator and Adobe Photoshop?
Adobe Illustrator and Adobe Photoshop are both software applications for creating, manipulating, and editing images and graphics.
While Illustrator is excellent for creating logos, icons, illustrations, and other digital artwork, Photoshop is more often used for editing photographs and existing images.
Photoshop's tools are primarily developed for editing photographs with filters, special effects, adjusters for light and color, cropping tools, and other capabilities. The designer has a high level of control over editing an image, down to the pixel level, when using Photoshop.
One of the main differences between the two applications is that Illustrator produces vector-based images, while Photoshop produces raster-based images. As mentioned above, vector graphics are able to retain their quality and sharp resolution when scaled to any size. On the other hand, Raster graphics are made up of pixels, meaning that as they are scaled up, they will lose some amount of detail and clarity each time.
A vector file from Illustrator can be converted into a raster file and used in Photoshop, while a raster file produced in Photoshop cannot be converted into a vector file.
If you want to edit and enhance photographs and other already-existing images, Photoshop is the better choice. If you want to create or modify digital illustrations, art, and graphics, Illustrator is the better option.
Is Adobe Illustrator right for you?
Adobe Illustrator is an expensive program, as are all programs within the Adobe Creative Cloud Suite. It is truly created for professionals who are going to utilize it to its fullest capacity. If you are unsure whether this program is for you, Adobe offers a free 30-day trial that will give you time to dip your toes in and complete a couple of self-guided tutorials. If you decide you want to continue learning, check to see if you qualify for a business or student discount.
Adobe Illustrator is often the program of choice for professional graphic designers and digital artists. Its sophisticated tools and features allow you to efficiently create and edit high-quality designs for a wide variety of uses.
If you're looking for a place to build your skill set when working within Illustrator, look no further. Udemy offers many courses on Adobe Illustrator, from beginner's courses to more in-depth lessons. You'll learn how to go beyond the basics to use the versatile tools and features of Adobe Illustrator to create outstanding works of graphic design and digital art.
What is Adobe Illustrator Used For (Ai)?
Adobe Illustrator is a vector graphics editing program that is part of the Adobe Creative Cloud Suite, a set of desktop apps for graphic design, video editing, and web development. Adobe Illustrator is mainly used to create vector graphics, illustrations, logos, and icons.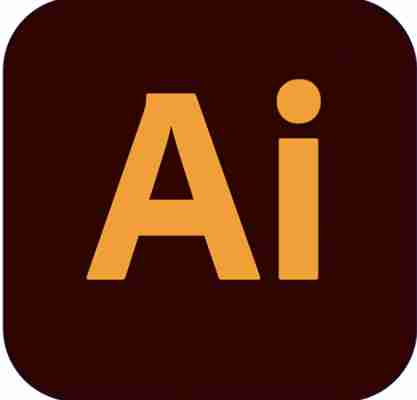 Learn what is Adobe Illustrator used for and how much it costs.
Table of Contents
What can you do with Adobe Illustrator?
Adobe Illustrator is one of the creative cloud apps used to create vector artwork, illustrations, logos, and icons.
Vector graphics and artwork are made up of points, lines, and curves that can be resized without losing their quality.
Illustrations are images made up of shapes and colors
Logos are symbols or designs that represent a company or product.
Icons are small images that represent an idea or function.
Adobe Illustrator allows the user to create vector art and illustrations digitally instead of creating them by hand with paper and a pencil.
The user can create vector graphics in Adobe illustrator using various shapes (lines, curves, and shapes) and anchor points. The lines are placed on a layer stack, allowing you to put objects in front or behind one another. Multiple types of shape tools, including rectangle, ellipse, star, line, custom path, and more, allow you to create unique objects.
Here is a sample list of some of the content you can create using Adobe Illustrator:
Creating ads, posters, flyers labels, and stickers
Creating business cards, logos, coupons
Designing T-Shirts
Creating creative and customized invoices
Designing physical mail marketing, postcards, and invitations
Creating video thumbnails
Designing website layouts and web design
Creating children's books illustrations
Digitizing Hand Lettered Text
Designing metal sign
Editing photos
Personalizing letterhead designs
Creating both print graphics and online graphics
Customizing buttons and branded icons
Customizing email signatures
Creating mood boards
Who uses Adobe Illustrator?
Many professionals and businesses use Adobe Illustrator regardless of skill level. From the most advanced user to a beginner, you may have to learn how to use Illustrator if you are in the following creative industries:
Advertising agencies create magazine covers, logo designs, and branded graphics for social media posts.
Video game designers use Adobe Illustrator to create textures, logos, icons, sprites, and other elements that are part of the game.
Developers use Adobe Illustrator to create vector icons and illustrations for their websites and applications.
Publishing and illustration companies create book illustrations and covers.
Mobile application producers design the graphics for their apps.
Signmakers design beautiful and unique metal signs.
Artists create digital paintings and sketches.
Graphic designers create advertising material such as ads, posters, flyers, labels, fonts, and stickers.
Photographers create photo illustrations and edit their photos and images.
Print shops create business cards and other marketing materials.
Freelancers create professional-grade designs for their portfolios.
The Evolution of Adobe Illustrator
Adobe Illustrator has been around for more than 35 years, starting with the first version of Adobe Illustrator, which was released in 1986 by Adobe Inc for Classic Mac OS interface. This version was similar to desktop publishing software and was mainly used by graphic designers and artists.
In the early 1990s, Adobe announced the release of version 2.0 for Windows computers. This version of Adobe Illustrator included various tools and features that allowed you to edit curves and also had enhanced support for CMYK color mode.
The next major update for this software came with Adobe Illustrator CS in 2003. This version included a new user interface and supported both Mac and Windows.
In 2013, Adobe Inc released the first Cloud Creative (CC) version. This version included support for Adobe Creative Cloud Libraries and added various tools and features that allowed you to edit your layers, making it easier to add effects and adjust the opacity of the object or text layer.
More than 50 versions of Adobe Illustrator have been produced throughout the past four decades, each version including new tools, features, and Adobe fonts that allowed you to step up your design game. The latest version of Illustrator is version 26, released in October 2021.
Requirements to install Adobe Illustrator CC
Before you can download Adobe Illustrator CC, make sure your computer meets the system requirements:
Processor
Windows: Multicore Intel processor (with 64-bit support) or AMD Athlon® 64 processor
Mac: Multicore Intel processor or Apple silicon/M1
SSE4.2 or higher SIMD engine
Operating system
Windows: Windows 10 (64-bit)
*Note: Not supported on Windows 10 versions 1507, 1511, 1607, 1703, 1709, 1803, 1809, and 1903.
Mac: macOS version 12.0 (Monterey), macOS version 11 (Big Sur), macOS version 10.15 (Catalina)
RAM
Minimum 8 GB of RAM (16 GB recommended)
Hard Disk
2/3 GB of available hard-disk space for installation; additional free space required during installation; SSD recommended
Monitor resolution
1024 x 768 display (1920 x 1080 recommended)
Collaborations and Workflow Integrations with the Creative Cloud Apps
Adobe Illustrator can be used with other Adobe products to streamline workflow. These apps include:
Adobe Photoshop - The two programs can be used together to create layered images and compositions.
Adobe After Effects - Adobe Illustrator files can be imported into Adobe After Effects to create motion graphics.
Adobe Premiere Pro - Adobe Illustrator files can be imported into Adobe Premiere Pro to create motion graphics or edit your Adobe Illustrator designs.
Adobe Creative Library - You can save your files to the Creative Library and also share files with other Adobe CC users.
Adobe Illustrator basic and new Features
Adobe Illustrator CC has many new features that you can use to improve your design workflow. Below are some of the key features in Adobe Illustrator CC.
Layer Comps
This feature allows you to create different views of the same Illustrator file. This is perfect for viewing different designs and layouts. You can add annotations to each Layer Comp by adding a note in the Layer Comp panel, automatically updating all other Layer Comp views.
Artboard Tool
The artboard tool allows you to create multiple artboards within a single file. That can be used to design different pages for your website or multiple iterations of the same design.
Blob Brush Tool
This tool lets you draw irregular shapes that are not bound by a single path. That is the ideal tool for creating watercolor effects and shapes with a freeform look, as it creates a non-continuous stroke along the paths.
Graphic Styles Tools
These allow you to save your settings as a style or set of options for objects or groups in an Illustrator file. This way, you can then quickly apply the same design to another object with just a few clicks instead of having to redo all your work.
Pen Tools
The pen tool has also been updated with new options for creating curves and adjusting the curvature of your paths. You can now add points to your paths and drag them to change the shape.
Pencil Tools
The new pencil tools in Illustrator CC provide more control over the look and feel of your strokes. You can now adjust your strokes' width, sharpness, and opacity to create a more realistic pencil effect. Unlike the pen tool, the pencil tool allows for freehand drawing.
Reduce Anchor Point Slider
The reduce anchor point slider is a new feature in Illustrator CC that makes it easy to reduce the number of anchor points in your paths. That can help you achieve the same look as the pen tool but more control.
Art and Calligraphic Brush Stokes
There are now more options for brush strokes in Illustrator CC. You can now create brushes from any shape, including photos, and have a lot more flexibility when creating custom brushes for your artistic effects.
Curvature Tool
The curvature tool allows you to adjust the curves of your paths in real-time. That makes it easy to fine-tune the curves of your digital art.
Color Picker Tool
The color picker tool is excellent for grabbing colors directly from an object in Illustrator CC. Just hover over an object with the color picker tool, click on it, and choose your desired color variation.
Drop Shadows Tool
You can control the appearance and intensity of your shadows, making it easy to adjust the look and feel of your designs without much effort.
Typekit Integration
Illustrator CC includes access to Typekit fonts, which you can use in your designs. You can also sync your previously used Typekit fonts to an Illustrator file. You can then use these fonts in other Creative Cloud apps that support Typekit.
Shape Builder Tool
The Shape Builder tool is a great way to combine shapes to create complex objects easily. It allows you to select multiple shapes anywhere on the artboard, and it will combine them into a new shape. You can then edit the individual shapes within the new shape.
Selection Tools
You now have more control over selecting objects in your Illustrator file by selecting multiple objects clicking and dragging a box around them. You can also move, scale, and rotate your selections using the new Transform panel.
Align and Distribute Tools
This new tool allows you to align multiple objects according to the edge or center of another object, across or down a specified area. There is also an option to distribute objects evenly.
Gradient Mesh Feature
A new mesh tool gives you the power to create a complex geometric pattern and then easily edit its shape.
Blend Tool
This tool makes it fast and easy for you to blend from one color into another color, creating photorealistic transitions. You can also change the opacity or scale of the blend.
Symbol Editing Improvements
There are multiple improvements to how you edit your symbols, including the ability to see your symbol's layout and copy overrides for each instance of an object in a document.
SVG Support
Adobe Illustrator now supports importing SVG (Scalable Vector Graphics ) files.
Export As PDF or SVG
You can now export Illustrator designs as PDF or SVG files. That makes it easy to share your work with others or use it in other applications.
These are just some of the many new tools that Adobe Illustrator CC offers.
How much does Adobe Illustrator CC cost?
Adobe Illustrator CC offers a 7-days free trial for signed-up Creative Cloud members, so you can try it first and decide if this is the software you need. However, it has limited features until you purchase a subscription to the Creative Cloud and unlock the full version.
Adobe Illustrator is only available as a subscription, without an annual commitment. The subscription fee for Adobe Illustrator is $31.49 per month or $239.88 per year. The new CC plans include a complete set of Adobe desktop and mobile apps, services, and cloud storage for one single monthly fee.
You can also subscribe to the complete Creative Cloud for $74.99 per month ($52.99 if you pay yearly)
Where can I download Adobe Illustrator CC?
You can download Adobe InDesign CC from Creative Cloud by visiting this link.
After you create an account, you will have access to all of your applications in one place for easy management and installation on multiple devices. You can also get started with a free trial of Adobe Creative Cloud before deciding whether or not to purchase the monthly software.
Learning with Adobe Illustrator Tutorials
Adobe Illustrator tutorials can be overwhelming for beginners, but once you get the hang of it, using Adobe Illustrator workspace will be easy and you will be able to create some fantastic designs.
Enroll in one of our live online Adobe Illustrator classes for an easy way to learn Illustrator. Our online tutorials are created by professionals who use Adobe Illustrator every day.
What Adobe Illustrator is used for: Conclusion
Adobe Illustrator CC is one of the best vector editors out there, with advanced features and new tools that allow you to create unique designs quickly. If you are a beginner, many resources are available to help you learn how to use Adobe Illustrator.
Learn More!
If you're interested in learning more about Adobe Illustrator, feel free to check out this course here: Learn Adobe Illustrator. We'll walk you through all of the basics! Good luck.
For more tips and tricks, see more blog posts or Check out our complete collection of videos on YouTube.
If you want to connect with other Adobe learners & teachers, join our Facebook community!
Why Do Graphic Designers Use Adobe Illustrator?
Why Do Graphic Designers Use Adobe Illustrator?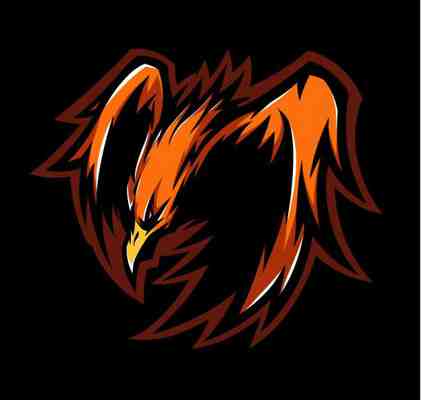 Adobe Illustrator is a widely popular vector graphics editing programme for designing. It is mainly used to modify vector graphics and is used by both artists and graphic designers to create vector images.
Learn the Adobe holy trinity of programmes (Photoshop, Illustrator, and InDesign) online with Blue Sky Graphics' online graphic design tutorial. We teach online in a one-to-one setting through weekly classes and assignments.
It is by far the easiest method for creating and modifying content that can be repeated in a variety of media at any size. We may build designs for files of very small file sizes but can nevertheless be printed in good quality.
We'll demonstrate what Adobe Illustrator is capable of and why it's important for graphic design in this article.
Adobe Illustrator's Importance
Adobe Illustrator is a widely popular vector graphics editing programme for designing. It is mainly used to modify vector graphics and is used by both artists and graphic designers to create vector images. It is by far the easiest method for creating and editing scalable content that can be repeated through a wide variety of channels at any size. We will create designs for very small file sizes that are capable of being printed in high quality.
It is also often used to create business posters, illustrations, diagrams, charts, cartoons with real photographs, product advertisements, and other forms of advertising, as well as personal work, both in print and digital media. Illustrator allows it easy to build and change any entity since no prior drawing or painting knowledge is needed.
As with freehand drawings, we can construct everything. Importing photographs is a genius move in this app, since it acts as a guide for tracing and recolouring a single subject, transforming it into an artwork with a strong resemblance to freehand drawings. There are many Adobe Illustrator Training Institutes in Delhi that offer professional level training and ensuring that all pertinent topics are covered, from basic to advanced.
1) You Have a Right to Express Your Opinions
Adobe Illustrator enables you to create every kind of illustration you want. You can express your thoughts and creativity in whatever way you like by drawing using the artboard's tools, and they will always turn out well.
2) You Can Create Beautiful Logos
Adobe Illustrator is a vector-based art programme that specialises in logo design. Thus, we can create the basic shapes for our logos using the pen technique. Additionally, we have a broad colour palette that is used on branding and other projects.
3) You Have the Ability to Draw Any Object
You will create authentic artefacts and drawings for this graphic design software. Using the mesh feature and the gradient technique, every image can be made to look like a real entity. These tools aid in providing a smooth surface and vibrant colours for the drawings, which would undoubtedly draw buyers.
4) You Can Build Cartoon Figures
The pen tool can be used to create cartoon characters, which can then be decorated and coloured using the gradient tool and colour palette.
5) Files may be resized without sacrificing consistency.
Adobe Illustrator enables you to rotate and scale images accurately. It does not muddle or confound the data. It is an optional feature that guarantees that regardless of the size of the rendered image, it will still have the maximum resolution.
6) You Can Develop Infographics
Adobe Illustrator enables you to produce detailed illustrations that illustrate numbers and statistics and publish them in newspapers, magazines, posters, and websites. Additionally, you can build pie charts, graphs, and bars.
7) You Can Build Three-Dimensional Graphics
Using Adobe Illustrator's 3D functions, you can create an infinite number of cool shapes and components that bring a whole new dimension to your work. Additionally, you can add dimension to these elements by colouring them.
8) Vector EPS Files Can Be Saved
Adobe Illustrator can create an EPS file from the file. It is a file extension for a vector-based graphics file structure. The abbreviation EPS stands for Encapsulated PostScript, which enables crisp production.
9) You Should Print With Separate Colours
Adobe Illustrator is a fantastic tool for creating colour separations. This application assists you in managing overprinting and a variety of other colour cutting requirements. Exporting Illustrator files to Photoshop enables designers to easily complete their designs.
10) You Can Export As A PDF For Printing And Web Publishing
By and large, we export files from Adobe Illustrator for one of two purposes: print or web. There would be a substantial difference between a file optimised for print and one optimised for web use; this would have a significant effect on the job's final production. A PDF file format is ideal for printing an Illustrator-created document since it maintains continuity over time and use.
Export as Text File Compact (PDF). The paper and the network
In general, Illustrator files are exported with one of two goals in mind: print or web. There will be a big difference between a file optimised for print versus one optimised for web use, this will have a significant effect on the job's total production. To save a PDF, choose "File" and then "Save as…" to bring up the Save As dialogue window. Select "Adobe PDF" from the "Format" drop-down menu. Prior to clicking "Save," make a note to navigate to an appropriate file location and mark the file. A PDF file is the most appropriate medium for printing an Illustrator document. Although PDFs are larger than certain other options, they also provide the printer with more information. This file's consistency does not deteriorate over time or use.
Conclusion
With an abundance of technical options, understanding which graphic design tools to use is critical for any designer. By drawing pixel-perfect shapes in Adobe Illustrator, designers may produce artwork with perfect symmetry. Adobe Illustrator has its own modules for converting a static web page to a visually pleasing web page. Many of the features it has combine to make it an exceptional graphic design application.
Knowing which graphic design software to use is critical to a graphic designer's success. With so many technological options available, it may be difficult to pick the best one. Illustrator enables designers to produce artwork that is perfectly aligned by making pixel-perfect shapes. Illustrator has modules that aid in converting a blank web page into an absolutely breathtaking web page. Its simplicity, along with the Innovative Cloud version, elevates it to an exceptional graphic design application. As a customer to Creative Cloud, you can use the app on both your desktop and Mac.