15 Creative Photoshop Ideas to Try Yourself in 2022
Your privacy is safe. I will never share your information.
You can also select your interests for free access to our premium training:
Related course: Creative Portrait Concepts
If you want to get creative with Adobe Photoshop, we've got a whole list of creative Photoshop ideas for you to try!
Photography isn't just about what you can do with a camera. There are some great ways to get creative and try new things in post-processing.
You can add different effects and take your work in a whole new direction using Photoshop. Read on for some of the best Photoshop tutorials to get stuck into.
15 Creative Photoshop Ideas to Try Now
Here's our list of the best creative ideas for Adobe Photoshop. Take a look, and you'll be able to find some great techniques for photo editing and post-production manipulation.
Colour photography has been around for more than 70 years. And yet, black and white photography still entices photographers today.
With black and white photography, you can't rely on colour to make your images impressive. You're looking for something different. Look for textures and patterns. Think about content and composition.
These days, you don't need to go out and buy new rolls of film to create excellent black and white images. You can use simple Photoshop editing tools to turn your colour photos into amazing monochrome photos, or you can even experiment with colour splash effects for a more unique result!
The process is straightforward, and you don't need to be a Photoshop master. Click the link in the heading and follow our easy tutorial on making black and white images in Photoshop.
Lens flare is often an inconvenience. And Photoshop is often used to remove it from photos in post-processing. But these days, you can use Photoshop to add flare, too.
Adding lens flare is a great way to give your images a dreamy glaze. It can add mystery and romance to golden hour scenes and sunsets.
Lens technology is constantly improving. High-quality lenses have an anti-reflection coating. It's a benefit to a lot of photographers. But it means achieving a flare effect naturally is more complicated.
Thankfully, you can get an excellent flare effect with a bit of photo manipulation. We have a simple Photoshop tutorial for adding lens flare in post-production. Click the link in the heading above and give it a go.
Double exposure is an excellent experimental photography technique you can try yourself. You can make unique images.
Double exposure is a feature of film photography. It's where one section of the film is exposed twice. Initially, this was considered a malfunction. But the double-exposure effect became something photographers wanted.
With a film camera, you have to rewind the film roll to expose the same piece of film a second time. It is a risky process. You never know what the final image will look like until it is developed.
You can add the double-exposure effect to a digital photo thanks to Photoshop. And the process is simple.
You need two images. And using different adjustment layers, you can merge them in Photoshop for a splendid double-exposure effect.
And the beautiful thing about digital double exposure is the creative control you have. You no longer need to experiment with your film shots. You can now get the exact effect you want without the waste and risk.
Click on the link in the heading for a full Photoshop tutorial.
Digital collage artist Anna Maghradze uses layers, blending modes, and other Photoshop techniques to create effects like this in her artwork. She uses both her images and free stock photos.
A double-light effect gives your images a professional look without a full studio setup. The result is very popular with portrait and fashion photographers.
Using Photoshop, you can create realistic lighting effects. You can give your shots a double-light effect with colour treatment. Adding two colours to your pictures can create contrasting moods or warmth and coolness.
There are a few steps involved. But you will learn a few other Photoshop processes along the way. All you need to start is a digital photo with two light sources. Then, with a bit of Photoshop work, you can transform your image.
You can learn the whole process by following the link in the heading. It's a great Photoshop tutorial with a complete step-by-step guide.
Have you ever wondered what it would be like to be small? With a few Photoshop techniques, you can put yourself into the world of the tiny.
You can take inspiration from our contributor, Joel Robison. He's a master of surreal miniature portraits, creating fantastic scenes full of fun and imagination.
Once you've browsed Joel's gallery, you can check out the tutorial through the link in the heading. Learn the specific techniques, then let your imagination run wild.
You can use these fantastic effects to introduce elements of fantasy. You can experiment with self-portraits, like Joel. Or you can use friends and family for surreal portraits.
This type of photo editing does involve some advanced techniques. But even if you are new to Photoshop, you can still give it a go. It's a great way to experiment and learn new editing methods.
Cinemagraphs are a great way to add magic to your photography. No matter what your style of photography is, they are a great way to impress.
Cinemagraphs are photos that feature one moving element. It could be snow falling, a sky swirling, or hair moving in the breeze. It's not a GIF, as most of the photo remains a still image. It's only the one element that moves.
Our contributor Anya Anti has some excellent cinemagraphs in her collection. She uses them to enhance magic and wonder in her fantasy photography.
Once Anya's amazing cinemagraphs have inspired you, create your own using a few Photoshop actions. You need a short video to work with. Then, with only a few steps on Photoshop, you can turn it into a cinemagraph.
3D comes in and out of fashion all the time. And we're all familiar with the strange images that you need retro glasses to look at. But you no longer need any film studio technology to get that effect.
If you click on the header link above, you'll find a video tutorial that will teach you how to get this cool Photoshop effect. If you feel inspired, you can also try creating a 3D text effect!
You can turn any digital photo you have into a retro 3D image. With a few blending modes and adjustment layers, you can impress your friends. And you'll be ready for the next 3D trend.
You can transform your digital photos into beautiful watercolor images. It's a great way to make portraits even more special.
This photo manipulation technique uses watercolor brushes to create a digital painting. You start with any digital portrait you have. And by adding some textures and a bit of brushwork, you can make a digital work of art.
This isn't the easiest of photo manipulations in Photoshop. But learning this technique will give you plenty of knowledge to apply elsewhere.
Hit the link in the heading above for a tutorial. You'll learn how to achieve the watercolor effect in Adobe Photoshop.
Awaken your inner Andy Warhol and turn your images into some fab pieces of pop art. Take any digital image you have. And with a bit of photo manipulation and painting techniques, you can make something bold and bright.
You can change the graphic elements of your photo, turning a standard image into something retro and vibrant.
The Photoshop tutorial will teach you how to desaturate your images. Then you will learn how to create halftone patterns. These will be valuable techniques for other types of photo manipulations.
The link in the heading above will give you a step-by-step guide. Click it and create your own stunning artwork today.
Over the years, digital photography has overtaken film. It's cheaper and more convenient. But many photographers still want that grainy texture you get on film photos.
You don't need to run out and buy a new roll of film for your old camera to achieve this look. We've got a Photoshop tutorial to give your digital images the film-photo effect.
It's a simple process with only a few steps to follow. Even if you're a Photoshop beginner, you can give this photo manipulation technique a go. And if you love the look of old photos, you won't be disappointed.
There are plenty of Photoshop tutorials online for this photo effect. Click the heading above for detailed, step-by-step instructions.
Compositing is a creative photo manipulation technique anyone can try. You can start by combining two photos. Then you can introduce more to create stunning images.
The images you use to create composites don't have to be photos. You can play with mixed media to achieve different effects in your final image.
One of our collaborators, Anna Maghradze, loves creating composite images in Photoshop! Be sure to check out her gallery for inspiration.
If you're experienced with the Adobe program, there won't be many Photoshop actions that you haven't seen before. But if you're a beginner, that's no problem. Combining images on Photoshop is easier than you might expect.
The link in the heading above will take you to one of the best Photoshop tutorials you'll find.
The Droste effect is having a picture within a picture. Usually, it's the same picture repeated to create a surreal and dream-like effect. Often, it will be the same picture repeated several times.
It looks surreal and technically tricky. But the Droste effect is easy to achieve with a bit of photo manipulation in Photoshop.
Your main image needs to include a type of frame. It can be a painting or a TV screen. It will be where the image is repeated. If you get the angle correct, you can have your image repeat an infinite amount of times. Or it will at least get very small.
The header link above will take you to the Expert Photography tutorial. It shows you how to create the Droste effect in Photoshop. And it's full of extra tips and tricks.
Multiplicity is an excellent Photoshop effect that adds surrealism and humour to your work. The multiple exposure effect includes your subject more than once in the same scene.
You can use two images to start with, which is easier as you'll be using different layer masks. Then once you get the hang of it, you can experiment with more layers.
The images will need to be of the same scene. And the framing of the composition needs to be precisely the same. Then you take several photos where your subject is in different positions.
You bring the images together using Photoshop CC. Hit the link above to see one of the best Photoshop tutorials on the multiple exposure effect.
You can completely change the feel and purpose of a set of photos with a few changes in Photoshop CC. Giving your images an infrared effect is a great way to make them stand out.
Adding the infrared effect is simple but can have a significant impact. And there's a lot of flexibility too. You can introduce subtle effects. Or you can completely change the colour palette, making them more dramatic.
The process is easy. If you've played with adjustment layers and blending modes before, then you'll soon get the hang of it.
There are some excellent tutorials out there. But if you click on the one in the heading above, you'll get a great Photoshop tutorial that is full of extra trips.
The bokeh effect is when your subject is focused, but your background is out of focus. If you set to have a shallow depth of field, then the background will have a soft blur.
You can achieve this effect with your camera. But if you didn't get it quite right at the shoot, then you can add the bokeh effect in post-production using Photoshop.
There are a few steps involved in the process. But you'll be familiar with most of the Photoshop tools you need.
If you click the link in the heading above, you'll get an excellent tutorial for adding the bokeh effect to your photos. And there are some extra Photoshop tutorials too.
Conclusion
Creativity with photography doesn't end when you turn your camera off. There are so many ways to change and add effects to your work with Photoshop CC.
You can use the program to remove blemishes, do touch-ups, or add other nifty effects to portraits. Or you can completely change your photos by using the tutorials we've provided in our list.
Even if you're a beginner with Photoshop, there are some creative Photoshop ideas here you can get started with. Good luck on your journey to becoming a Photoshop expert!
Try out The Magical Photography Spellbook to take spellbinding photos every season!
70 brilliant Photoshop tutorials to boost your skills
Photoshop tutorials are there to help you turbocharge your skills when using the industry-standard image editing software. With the vast feature-set, beginners and professionals alike will have something new to learn about Adobe's editing program. There are so many tools and features to learn, not to mention the host of tricks and shortcuts designed to save time and improve your workflow. So whether you are using the software for creative work or play, there's no limit to what it can do.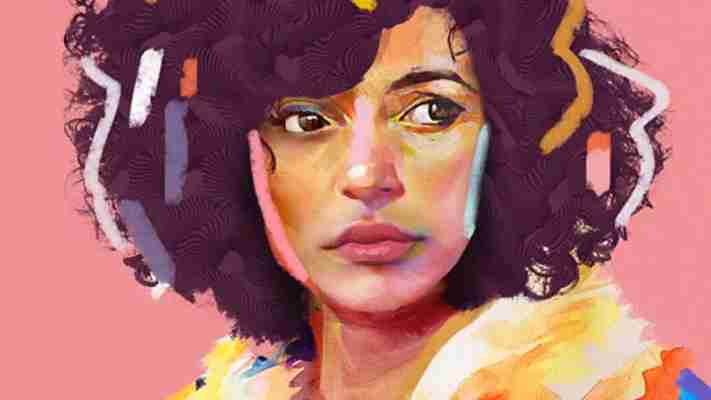 Luckily, the internet holds a huge array of Photoshop tutorials. Knowing where to start is the hard part, though Adobe has a thorough range of tutorials that'll set you off on the right foot (find some below). To help, we've selected some of the very best Photoshop tutorials fit for beginners, intermediates and pros. You'll learn core skills and knowledge, and more specific tools for designing logos or creating comic art. Check the quick links to skip to your skill level or read on for the full guide.
The beginners' section focuses on Photoshop tutorials that introduce key tools and essential skills. The intermediate tutorials aim to build on that knowledge with more features, while the advanced tutorials include tips on illustration, master grids, and how to alter photos like a pro.
If you're looking to enhance your Photoshop experience, you might also want the best free Photoshop brushes , Photoshop plugins and the best free fonts available (yes, we have lists of all of those!). The hardware you use can also make the difference, so take a look at our roundup of the best laptops for Photoshop – and if you still need the software itself, make sure you check our guide to how to download Photoshop, or see the best current prices below.
Photoshop tutorials for beginners
01. Adobe Photoshop 2022 top new features
Already familiar with Photoshop and simply want to know what new features have been added in the latest edition of the software? Adobe's subscription model might seem like an expensive way to access software, but one of the benefits is that you always have access to the latest version of the software. The latest update to Photoshop includes several bug fixtures, Object Finder (an upgrade to the Quick Selection tool), Neural Filters and a Mask All Objects feature. Jesús Ramirez (opens in new tab) succinctly rounds up these new features and more in under 10 minutes in this handy Photoshop tutorial on the latest release. See our own Photoshop 2022 review for more details on the software.
02. Photoshop for beginners tutorial
Adobe-certified instructor Dan Scott offers a comprehensive tutorial fit for complete beginners with no Photoshop, photography or design knowledge at all. In a three-hour video, Scott, who works for Envato Tuts+, walks through all the basics. Don't have that level of patience? No problem. If you don't fancy consuming three hours of Photoshop knowledge all at once (and we don't blame you), the video has a handy timing list in the description box so you can jump to the section in the Photoshop for beginners tutorial (opens in new tab) that you want and work your way through it in stages.
03. Learn Photoshop in 5 minutes: beginner tutorial
Pushed for time? There are many short and sweet Photoshop tutorials for beginners out there, and here's one of our favourites, Photoshop in five minutes (opens in new tab). In just five minutes, Julian Ball of Flow Graphics walks you through the basic tools and interface, and gives you a good idea of what the software is all about.
04. Get to know Photoshop tutorial
(Image credit: Adobe)
Part of a series of Photoshop tutorials produced by Adobe itself, Get to know Photoshop (opens in new tab) teaches you the basic tools and techniques of the software. You'll be introduced to the work area and will learn how to open and save your images, zoom in and out, and undo mistakes.
05. Photoshop on iPad tutorial for beginners
It's been a few years since Photoshop made the leap to the iPad, and like the desktop version of Adobe's flagship app, the software is constantly evolving. This tutorial from YouTube channel Art and Design gives a great primer, with a step-by-step demonstration of how to use PS on an Apple tablet. In just half an hour you'll learn how to move layers, utilise paint tools, create clipping masks and more with your Apple pencil (see our guide to the best iPad stylus for a review of all the best stylus options for your tablet.)
06. How to resize an image
(Image credit: Matt Smith)
Image resizing is probably one of the most essential basic tasks you'll want to do as a beginner, and here's one of the best Photoshop tutorials to explain the process. How to resize an image on Photoshop teaches you how to change the canvas size, use trim and more, all without compromising too much on image quality.
07. How to work with layers
(Image credit: Adobe)
Layers are one of those fundamental concepts you'll need to get your head around, and here's another of Adobe's own Photoshop tutorials to walk you through the basics. How to work with layers (opens in new tab) teaches you what layers are and how to use the Layers panel, how to resize the contents of a layer, and how to add images to a layered file.
08. How to adjust image quality
(Image credit: Adobe)
Discover how to adjust image quality (opens in new tab) with this most succinct of Photoshop tutorials. This series of four videos will teach you to enhance brightness and colour, and improve the quality of your images in Photoshop.
09. How to make selections
(Image credit: Adobe)
Some Photoshop tutorials help you master vital skills quickly and easily, and here's a great example. How to make selections (opens in new tab) reveals how to create a selection, work with selection tools, and fine-tune the edges of a selection.
10. How to retouch images
(Image credit: Adobe)
How to retouch images (opens in new tab) is a trio of Photoshop tutorials in video form. They walk you through how to remove unwanted objects, add objects by cloning, and fix other imperfections in your images with retouching tools in Photoshop.
11. How to add text and shapes in Photoshop
(Image credit: Adobe)
This collection of four Photoshop tutorials demonstrates how to add text and shapes (opens in new tab). When you do so, they remain editable, and you can customise them down to the smallest detail.
12. How to use the Photoshop Pen tool
(Image credit: Mark White)
This is one of Creative Bloq's very own Photoshop tutorials. Here, Mark White explains how to use the Photoshop Pen tool, a simple selection feature that enables you to fill, stroke or make selections from whatever you draw.
13. How to use the Photoshop Brush tool
(Image credit: Mark White)
In another of our Photoshop tutorials from Mark White, you'll discover how to use the Brush tool in Photoshop. This step-by-step guide includes helpful guides to what each of the icons in the Brush palette mean.
14. How to make a photo collage
(Image credit: Matt Smith/Future Owns/Adobe)
Learn how to combine images to make a simple photo collage in Photoshop with this tutorial from Matt Smith. You can use this technique to create your own collages from photographs, and perhaps eventually build on your compositions to create more intricate design collages from your own creations.
15. Photoshop tutorial on applying filters
(Image credit: Adobe)
Learn how to apply filters (opens in new tab), allowing you add quick effects to an image. Filters can also be combined to create unique results, as these two related Photoshop tutorials demonstrate nicely.
16. Edit your first photo
(Image credit: Adobe)
Photoshop tutorials for beginners can be found on a range of subjects, and this one teaches you how to edit your first photo (opens in new tab). Bring out the best in your images with the useful techniques outlined here.
17. How to use Photoshop layer masks
(Image credit: James Paterson)
One of Creative Bloq's own Photoshop tutorials, How to use Photoshop layer masks will help you streamline your digital art workflow. As any beginner will quickly learn, layer masks are one of the most fundamental parts of the software: without them your work will look flat. Follow these tips and shortcuts to work more quickly and easily.
18. How to remove a background in Photoshop
(Image credit: Jo Guiliver)
Another of our own Photoshops tutorials takes you through several different ways to remove a background in Photoshop. Jo Gulliver starts off by taking you through how to use the Magic Wand tool and Quick Selection tools to remove a background, before moving on to more advanced techniques.
19. Create your first design
(Image credit: Adobe)
Create your first design (opens in new tab) is a series of Photoshop tutorials that introduces how to work with layers, combine images, use layer masks, and add creative graphics, text, and effects. You can then use these skills to combine design assets into a simple, unique composite for print or online use.
20. How to create a meme in Photoshop
(Image credit: Matt Smith)
Social media's all about memes these days, and making them is a nice skill to have. In one of our most popular Photoshop tutorials, How to make a meme in Photoshop, Matt Smith explains how to make multiple memes in moments. Have fun!
21. How to use Photoshop layers: 6 top tips
(Image credit: Future)
This tutorial, How to use Photoshop layers: 6 top tips, will teach you to use Photoshop's layer system; the key to unlocking the software's versatility. Here, you'll find out how to create layers, lock them, group them and adjust opacity.
22. Digital painting with Photoshop CC for beginners
(Image credit: Eddie Russell)
Digital painting with Photoshop for beginners breaks down the process of creating a simple digital painting, from start to finish. If you can work on a canvas with paints, then many of the same painting techniques you use will transfer directly over to digitally painting in Photoshop.
Next page: Intermediate Photoshop tutorials
Learn Adobe Photoshop Elements 15 Training Course
Get Confident in Using Photoshop Elements and Make Your Photo Memories Magical
Improve your images so they look spectacular, even if you don't take a perfect shot
Personalize your use of Photoshop Elements to suit your specific needs
Navigate the Photoshop Elements interface and discover updated and newly enhanced features
Import and organize your images so you can easily find them for future use
Apply basic and advanced techniques for correcting and enhancing your photos
Discover the Power of Photoshop Elements 15
We've all seen amazing photos of people, places and events that look absolutely perfect and lead us to believe they've been "Photoshopped." Now you can have the advanced skills necessary to use Photoshop Elements like a pro.
Designed for entry-level photographers, image editors and hobbyists, Photoshop Elements contains most of the features of the professional version but with simpler options and at a much lower cost. This gives you the freedom to benefit from the most essential and useful features of Photoshop without the hurdles of complex, elite features at a cost that is prohibitive to most of us.
What people are saying:
"Great teacher! He explains everything extremely well. There is so much to learn in this program and the way it is taught makes sense." - Patricia Joaquin
"Already gave you my rave review, of Toby in any course, but especially in this timely update on the latest version of PSE." - John B. Wright
"The presenter Toby had obviously done his work in building a coherent flow that took you on a journey that was enhanced and made realistic by using his own images. Thank You ." - Jim Richardson
"He gives a lot of information so that somebody with no experience can start to understand how to get it and how the course is going to be presented." - Jim Smith