It should come as no surprise to any of our regular readers that Microsoft, Google and Apple are in a fight to be the platform of choice for our living rooms. Well, I just happen to have all three in my living room right now in the form of the following devices: Xbox with Kinect; the Logitech Revue Google TV; an iPad; a Windows 7 computer and an Android phone (and a Chrome OS notebook, but that doesn't really do multimedia so well, so I'm not going to count that).  At the center off all of this a 40″ LCD 1080p TV with three HDMI inputs.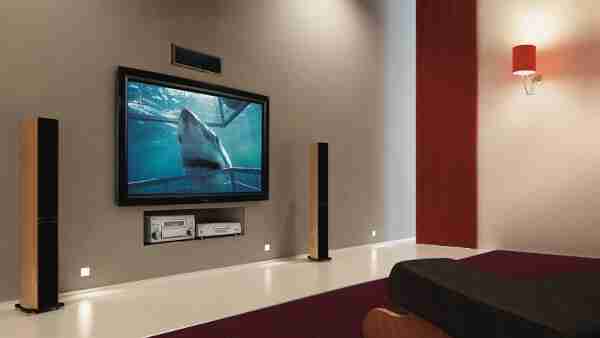 Both the Xbox with Kinect and the Google TV are recent additions (since obviously they just came out) – the other devices I've all had about half a year or less. So I'm going to take a completely unscientific look at what is winning in my (admittedly over-connected) living room. If Apple wants to send me an Apple TV for review, I'll review it, but right now, I just don't see much appeal, other than the low ($99) price tag (or the even lower $59 price of the Roku).
To start, I'd like to make a disclaimer: I'm not going to get into the cord-cutting debate here – let's just stick with what you can get online (with a Netflix subscription). However, I will mention the devices that allow you to connect to your cable and set-top box, which for some of you should be a selling point. So here's how I'm using each of these:
I bought my first Xbox a few weeks ago because of the Kinect. After watching all of those cool hacks , I couldn't wait to get my hands on the thing – I even almost just skipped the Xbox completely to just buy the sensor. However, I got a bundle, and I'm not too disappointed with that choice, because the games are really fun, and the new Xbox interface is pretty great – especially the Kinect Hub, which lets you navigate with just your hands. Also, the Netflix app on the Xbox is the best I've seen from a device, letting you basically surf the entire Netflix Watch Instantly library from your couch (however, it's tied to the Xbox Live Gold plan, which is $50 a year).
I'll say this: if you don't own a Kinect yet – believe all the hype, this thing is for real. The major complaint that I have with it at this point is that the Xbox doesn't allow you to control the entire experience with just the Kinect, but I have a suspicion that won't last long – I expect Microsoft to make that a priority for a future update. Also, as Microsoft CEO Steve Ballmer said at CES last week , Microsoft will someday port the Kinect to control Windows, which would be – in a word – awesome.
So with the Xbox + Kinect (plus a Gold membership) I could get: a revolutionary device that allows me to at least partly control my experience; a great Netflix app (and ESPN app); a solidly built interface/machine that doesn't feel like it will ever crash on me (more on that in a moment). What I/you can't get is integration with our existing cable/satellite service and/or Hulu/other web video content. That brings us to the Google TV.
I was very excited to get and try out Google TV – in concept, Google TV is the correct approach in my opinion. However, as many others have already pointed out, the promise has not yet met the reality of what it should be. First of all – especially when compared to the Kinect and the iPad – holding a full keyboard to control your TV is even worst then you might first think. I know that Logitech has a smaller controller as well, and frankly I really wish it had been included with the Revue, because that keyboard is pretty unnecessary.  Not that text input isn't important to Internet video – it certainly is – but it's not always important and that's the problem with the Revue's keyboard – you can't just pick it up when you want to type something in, you always have to be holding it to control your Google TV (Kevin Bacon shows exactly how awkward it looks in this commercial ). I actually have a theory on how this came about: Logitech and/or Google must have tested this thing hooked up to a computer monitor while sitting at a desk.
That said, thankfully both Google and Logitech have released Android apps that control the experience, both of which are much more user friendly.
As far as the software goes, it's certainly a bit buggy, though I personally didn't get as confused as some reviewers did about the somewhat similar navigation titles (though I agree that many people probably will). The apps are ok (the latest version of the Netflix app – while still not as good as the Xbox one – is a vast improvement over what was originally shipped with the device). Then of course, there is the current content problem, which – especially if you don't have cable/satellite to add content – kind of makes the current Google TV a glorified YouTube/Netflix player (and the Vimeo app is pretty fun too). That's certainly not Google's vision, but sadly, that's kind of where it is right now.
If it wasn't for the new Netflix app, I would have moved my Google TV out of my living room and into my bedroom to hook it up to a 23″ computer monitor. With the new app however, I let my Xbox Gold trial expire and now I use my Google TV for Netflix, with the hope that Hulu and all those other ridiculous restrictions are lifted soon.
Apple especially has made a big deal about how it thinks that no one wants to hook their computers up to their TVs – that's just malarkey, especially now that we know exactly how all those TV networks view things like Google TV. Plain and simple, a computer with a browser is right now the best way to get all of the video on the Web. Hulu, Netflix, YouTube, Vimeo and well – all video, including HD – will play on a fast computer.
With HDMI out, you can get full HD on your living room TV – the only problem is how to control your computer from afar. Yes, you can do it with a wireless keyboard and mouse, but that's not really any better than the Revue keyboard. You can do like I do and just open up Hulu and Netflix tabs and then just bring the mouse to the couch, but even then you need a flat surface to use the mouse, and often it's hard to see the pointer from twelve feet away, which is part of Apple and Google's point. However, none of these dedicated boxes give you all of the free content of the Internet, and that just isn't acceptable.
I watch a fair amount of video on my iPad, including Netflix, CNN, Reuters, and other news. I also usually have my iPad within reach when I'm watching the big screen (to check on Twitter, check into GetGlue, and get other notifications), so my iPad is certainly central to my "living room experience". Even without another Apple device in the house, the iPad, however, does not seem disconnected to my couch-surfing experience. That is in great part to how seamlessly Netflix works between devices, starting off where you leave off on a show or movie, regardless of what device you were previously watching it on. I'll often start a show on my Google TV or on my desktop and then grab the iPad and watch the remainder on my iPad in a different part of the house.
Of course, Netflix has yet to show up on Android, so sadly, the same can't be said for the my Android phone. In all honestly, the 3.2 inch screen on my phone just isn't all that great for watching video, and other than using the Logitech app to control my Google TV, I don't use the phone as a home entertainment device. Perhaps if I didn't have an iPad and had a larger screen on the phone (and there was a Netflix app…) I would use the phone, but that's not the situation I'm in. If you are one of the millions of users of the iPhone/iPod Touch, however, I can certainly see you using your phone for more entertainment purposes, but Android just isn't really there yet in my opinion.
Well, the real winner here should be obvious: it's Netflix. Regardless of what device I'm using, I judge it on how well it works with Netflix – it is 90%+ of how I spend watching things online, and without good Netflix integration, a TV-connected device is pretty much useless to me.
However, this article wasn't about Netflix ( this one was , if you're interested) – it is about devices, and the winner there is… well, that depends.
If I had cable/satellite TV already – I'd say that Google TV was the winner.
If I was ok with paying $50 a year for Xbox Gold – I'd say that the Xbox + Kinect was the winner.
If I didn't have a large TV – I'd say my desktop was the winner.
As far as the one device that does it all (Netflix, Hulu Plus, Youtube, gaming, the entire Internet…minus Flash) – I'd say the iPad was the winner.
But there can only be one, right? All things considered right now, in my living room, the Xbox + Kinect is winning as far as overall enjoyment goes, but that pesky Xbox Gold membership fee is making me us Google TV to get Netflix and other web content. If, however, Microsoft dropped the requirement to have an Xbox Gold membership to use the Netflix, ESPN and Twitter apps (among others) then the clear winner in my living room would be the Xbox. The Kinect is a truly revolutionary step in home entertainment, and as soon as Microsoft brings Bing/Internet Explorer into the Xbox and takes down that $50 a year fee for apps that shouldn't cost anything, then the Xbox will stand alone in my living room.
Until then, I'm going to have a big jumble of gadgets, wires and screens to deal with.
Motorola Droid X 2 photos and specifications leak
It appears Motorola is about to announce a successor to its popular Droid X model after new photos showing the new device leaked, bringing rumoured specifications with it.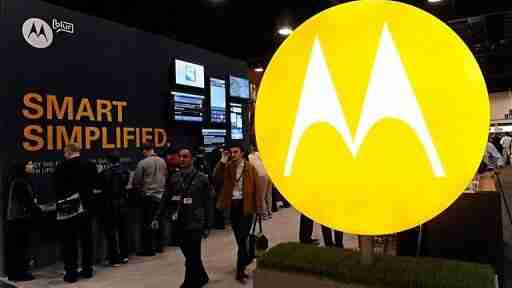 Originally published by MobiZone (which has since been pulled), the Droid X 2 – as it is affectionately known at the moment – looks remarkably similar to the Droid X and was running Android 2.2 with MOTOBLUR when it got the preview treatment. It is said to be powered by a NVIDIA Tegra 2 dual-core 1GHz processor, has 1GB RAM and a 540 x 960 QHD LCD display.
It's also got a 8MP rear-facing camera (with no front-facing camera), FM radio and is expected to launch in the second quarter.
RIM expected to ship 1 million BlackBerry Playbook's in first quarter
Digitimes , the Chinese trade publication capable of drawing comments from every industry source close to the worlds largest smartphone manufacturers, is at it again suggesting that RIM will ship more than one million of its BlackBerry Playbook tablets in the first quarter of 2011.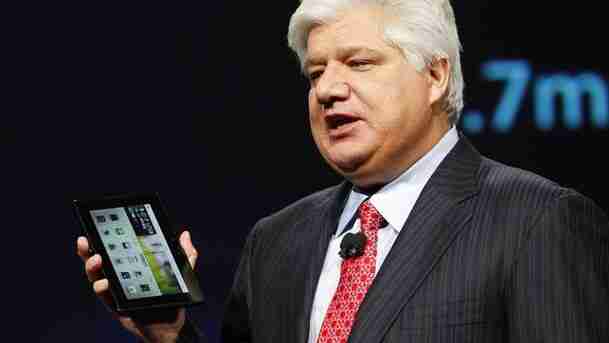 It suggests that shipments could mirror those of Motorola, when it launches its Xoom tablet. Reports suggest that the company has already placed 800,000 orders for its Android 3.0-powered device.
RIM's BlackBerry Playbook will debut in March, initially launching with a Wi-Fi-only model before it starts shipping a 3G-enabled tablet in the second quarter. The Canadian company also announced it would launch a 4G-enabled Playbook device before July.
The BlackBerry Playbook was unveiled at the company's DevCon Conference back in September and was quickly lauded for its ability to support open frameworks and numerous web technologies. Despite rumours of delays, RIM says production is still going ahead and devices will still ship within the first quarter in the US.